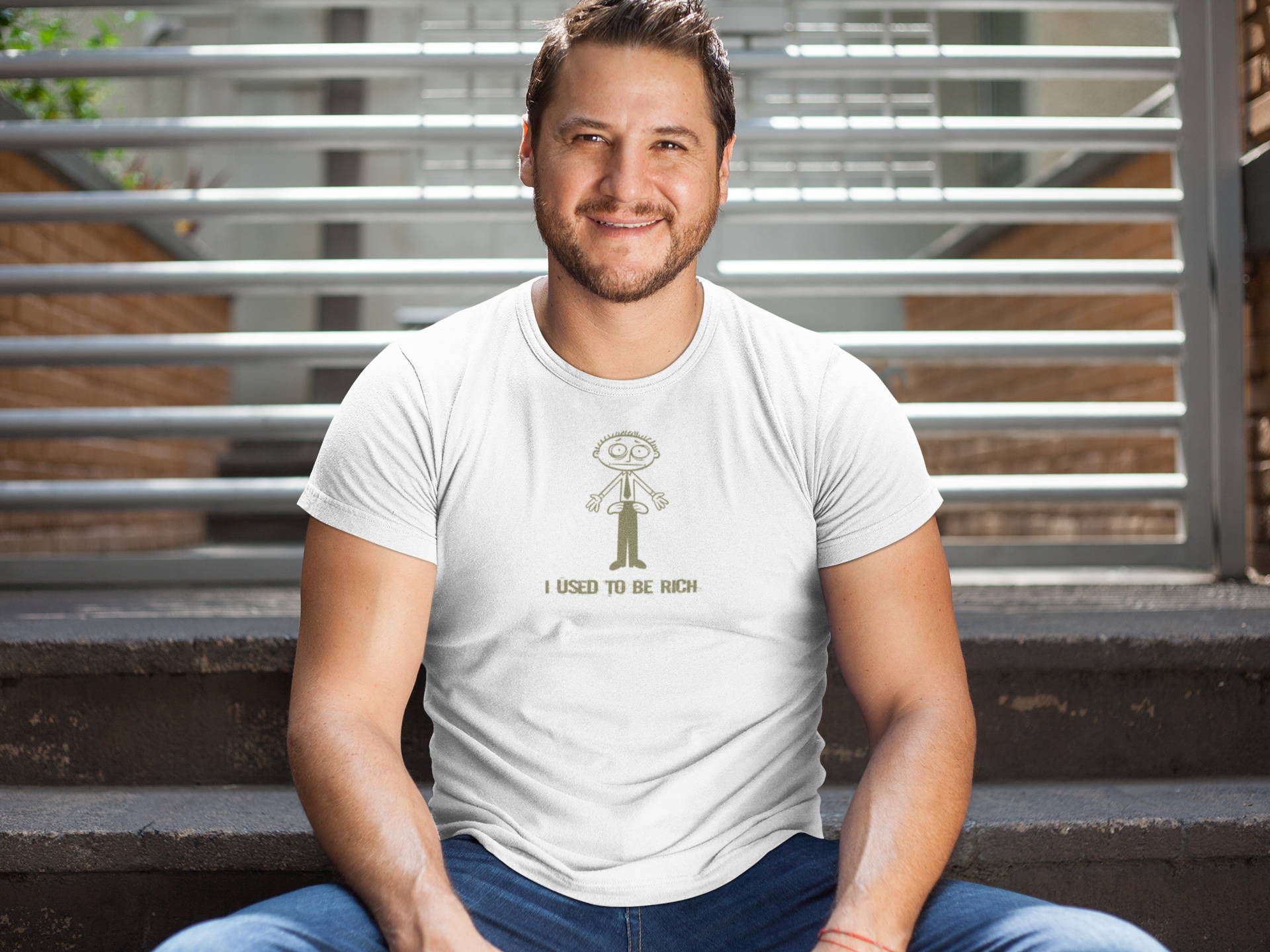 He's Baaaaack!

The famous T-shirt with our rattled little guy—
the sensation of the 2008 Great Recession
is making a return.

And just in time.
Inflation! Interest Rates! Tuition! College loans! Your daughter's wedding! Your second wedding! Your trip to Las Vegas! Gas prices! Car prices! Rent! Mortgage rates! Your toe-dipping into Crypto! Your second trip to Las Vegas!

You're losing your shirt. Replace it with ours.

Things may not be as dire as they were in 2008, but the squeeze is on and our I Used To Be Rich Guy will do what he always has done: put a smile on your face, especially when you meet someone wearing the same shirt.

RETURN & EXCHANGE
Return any of our products in 30 days.
FREE SHIPPING
On all $50+ orders.
Buy 3 + 1 Free T-Shirt
Purchase 3 t-shirts and get one for free.
---